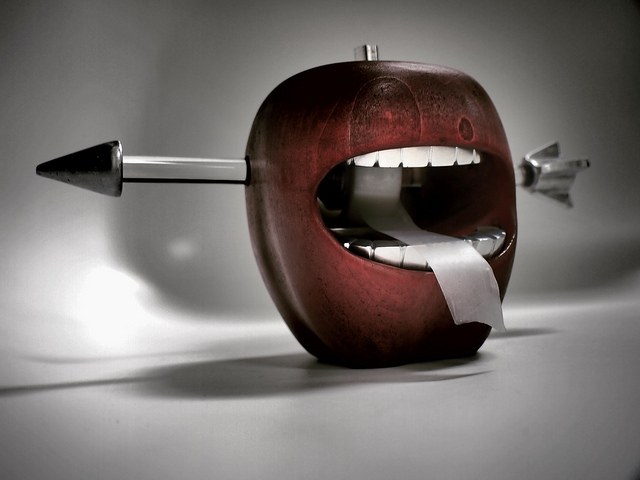 Inspired by Dadaism and the writings of Sigmund Freud, Surrealist poets give the imagination and dreams as much precedence as logic and reason. The writers use the unconscious mind to explain rational life. To free the imagination, poets use a variety of techniques that liberate the mind of conscious control.
Surrealist Poetry Techniques
Exquisite corpse game:
Writers use games as a way to have fun and investigate their minds when writing Surrealist poetry. Games break traditional thought patterns, allowing thoughts to be more random and ideas to flow more freely.
In the exquisite corpse game, players take turn writing down words on a piece of paper. After one person writes a set of words based on the rules (e.g., adjective noun / adjective verb / adjective noun), the individual folds the piece of paper to conceal the writing and passes it to the next person. Leader of the Surrealist movement, André Breton, developed the game with his friends, in which they wrote, "The exquisite corpse will drink the young wine."
Palindrome poem:
Palindrome poems are visual works of art, creating a mirror image. They masterfully read the same backwards and forwards, as in the following poem by Jerry P. Quinn.
Unseen Travelers
Spoken Breath
Creating flesh and spirit
Souls stirring divine dances
Leaping, joyful with life
Entertaining harmony and grace
Angels of myriads and myriads
Sentinel watchers
Merging unseen
~Travelers~
Unseen merging
Watchers, Sentinel
Myriads and myriads of angels
Grace and harmony entertaining
Life with joyful leaping
Dances divine, stirring souls
Spirit and flesh creating
Breath spoken.
Echo poem:
In an echo poem, a technique invented by Aurélien Dauguet in 1972, one or more people write on a piece of paper divided into two columns. After the first poet writes a line in the left column, the second poet "echoes" by writing a stanza that rhymes or sounds phonetically the same in the right column. Many times the echo is one or two words. An example of an echo poem is Fred Chappell and John Niedzwiecki's "Narcissus and Echo." The echoing words create a poem of their own.
Shall the water not remember                   Ember
my hand's slow gesture, tracing above    of
its mirror my half-imaginary                     airy
portrait? My only belonging                      longing
is my beauty, which I take                          ache
away and then return, as love                    of
of teasing playfully the one being             unbeing.
whose gratitude I treasure                         Is your
moves me. I live apart                                 heart
from myself, yet cannot                              not
live apart. In the water's tone,                   stone?
that brilliant silence, a flower                    Hour,
whispers my name with such slight         light
moment, it seems filament of air,             fare
the world become cloudswell.                   well.
Automatism:
When Surrealist poets use automatism, or automatic writing, they write without controlling their conscious thoughts. In essence, they write whatever comes to mind. Breton stated that poets should not filter, edit or shape automatic writing because the words should be vivid and raw. The leader of the Surrealist movement used automatism when writing Soluble Fish:
The ground beneath my feet is nothing but an enormous unfolded newspaper. Sometimes a photograph comes by; it is a nondescript curiosity, and from the flowers there uniformly rises the smell, the good smell, of printer's ink. I heard it said in my youth that the smell of hot bread is intolerable to sick people, but I repeat that the flowers smell of printer's ink. …
Cut-up technique:
In the cut-up technique, a writer cuts text printed or written on paper and rearranges the words to create a new work. Latent news is a similar technique in which a writer cuts words or phrases from a newspaper article and quickly rearranges them. Many people unknowingly practice this Surrealist technique with refrigerator magnets that have words printed on them.