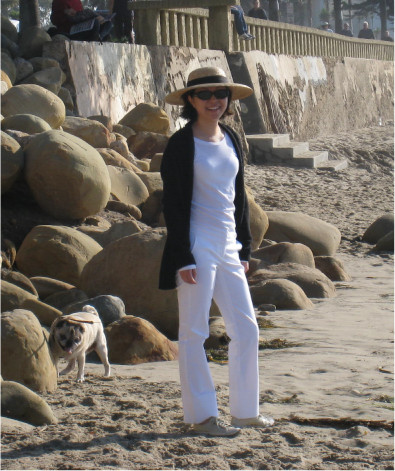 About Love Rhythms and Me

When we experience something, usually the sharper end of the memory captures the images of that experience. It is the subconscious that tells us what images to adopt. Later on, if we delve deeper into these retained images, we may be able to re-live the experience, especially when there are regrets in the first place. They re-tell us the essence of that experience, which is the most touching and important part of it, and will stay with us in our mind for an substantial amount of time.

Surreal and sensuous, wise and beautiful, the emotional core felt under the surface of the page elucidates surprising sentiments by mingling dreams and reality. The poems in Love Rhythms are intended to allow readers to take time to reflect on their lives instead of speeding through them. Life is experience - it is emotion-filled and challenging, and needs to be reminisced through the rearview mirror of it.

I am very proactive and tend to submit to all things I consider worthwhile and interesting. However, after some years of strenuous working in business marketing areas, I felt at one point I was wearing myself down. The insatiable desire to recover the lost time, the excitement and the freshness of approaching something through writing, made me anew. Now, I envy my poems because they are equipped with a more relaxed quality of life.

I was born and raised in Mainland China, from a physician's family that had three generations living under the same roof, in a house that lacked a sewage system and water heater. My passion for words dated back to my childhood. In elementary school, one of my essays, "I saw your back", won numerous awards in the Children's Palace and was later published on the school board.

When I was fourteen, my parents took my brother and me out of China during the Tiananmen Square's massacre and relocated to Mexico. My parents were the scholar recipients for a medical exchange program in Mexico City. There, I adopted Spanish as my second language along with the culture. World literature and theatrical performances became dominating forces for me during my linguistic training at school. After years of incessant learning with helping and critiquing hands, I was awarded The Best Student at my high school graduation, with an A letter grade in Translation and Interpretation class from English to Spanish and Spanish to English.

The year after, I transferred to the City University of New York. New York City's raw energy, at the pinnacle of the world's cultures, further enhanced my zest for American literature. After taking a number of Humanity and English courses, I gained greater exposure to the grandest ideas of the brightest minds of American history. When I was not at the museums, libraries or theaters, books were an extension of my living.

After graduating from college, I settled down on the West Coast to join a newly branded business. There, I delved into commercial writing arenas to single-handedly assist our corporate copywriter to create diverse advertising and public relations programs, such as Cost-Per-Click, Search Engine Optimization and Email Marketing campaigns. Our marketing direction emphasized the ease and quick effectiveness of NatureBright's light therapy. We created a solution-oriented strategy, from which the buyer knew just what she was being promised for her needs, a mood enhancer. The direction also incorporated a story of the state-of-the-art technology at work, using a large quantity of real-life testimonials. I learned to adopt my intuition and public psychology into these programs, to drive people's perceptions into making their final purchasing decisions. On the other hand, I also took pleasure in revising the articles while brushing up my writing skills. The process taught me to write daily and to relish the word choices insatiably and hence, my growing zest for creative writing. My timeless efforts, ultimately, not only helped establish the company as the key supplier of chain drug stores under the category of light therapy products, but also the leading advocate for improving indoor lighting on people's well-being.

If writing what you know is a rule, I am poised for such a prerequisite. As a first generation Chinese American, I possess a unique global perspective on the past, present and future of Latin America, the United States and China. Having lived in diverging cultures exposed me to a broad spectrum of venues, from which I gained an understanding of the struggling mind in times of social, financial and emotional imbalances. After having read many major contemporary poets in this country, such as, Jean Valentine, Charles Wright and Mary Oliver, I fell in love with poetry. I began dedicating most of my reading and writing time for Poetry. Since then, each time that I put down my pen from winding up a poem, I "savor" the fervent taste of joy underneath my tongue.