I was born in Mainland, China, and spent a good portion of my teen years in Mexico which was a completely different environment than my homeland. I was immediately enamored by the culture of Mexico –– not only is it a non-immigration country whose official language isn't English, but I found the community I lived in endlessly interesting.
My first year in a Mexican school was difficult to adjust to. If that wasn't enough, after one year in secretarial technical-training middle school, I was enrolled in a bilingual high school –– the leap was incredible. I had to grasp two new languages at once (English and Spanish) while translating between the two. Some days were unimaginably tough, but my teachers and classmates were very helpful. Finally, toward the end of the school year, I felt like I could follow the flow of the class. The community encouragement I experienced in my years in Mexico was what allowed me to not only survive, but also to adapt outside my native environment.
My Career & Artistic Inspiration
I currently reside in Newport Beach, California. Over the past 20 years, I've been a manager, writer, poet, published author, literary translator, and auteur filmmaker. In addition, I have been an effective problem solver and team builder in several of today's male-dominated industries. My two main passions are poetry and film. Ever since I was little, I was awestruck by Alfred Hitchcock movies, particularly Birds, and Orson Welles's Touch of Evil. In terms of poetic aspiration, I was immersed from childhood in classical Chinese poetry written by Li Shang-Yin of Tang Dynasty.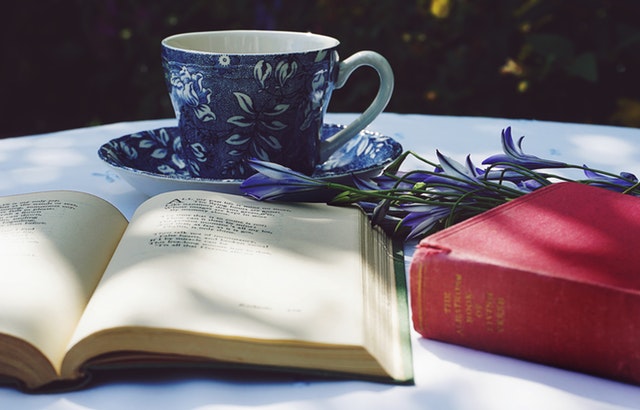 In creating poetry and film, I believe in pulling artistic aesthetics from all senses: visual, acoustics, tastes, oeuvre, touch, and feeling. The humanistic elements of art fascinate me. I find magic in the notion that, as human beings, we can encourage others to uncover their deep artistic emotions as well.
As a poet, I published one chapbook and four book-length poetry collections. As a small production crew of just five people including myself, we adapted my published poems into four short poetry films, three of which have won numerous festival awards and accolades. I feel extremely fortunate to have been able to create both the surrealistic poetry and art-house films while also working as an entrepreneur who helped found a therapeutic indoor light company.
The Experience of a Painting
As a multifaceted artist, I believe that painting offers one of the utmost modes of expressing visual art. Through endless brushstrokes, it evokes a better sense of color than sculpture, a more imminent sense of dimension than drawing, and more possibilities than architecture. Like poetry, a painting provides infinite ways to connect with its audience.
A painting that has had a strong impact on me is one of Joan Miro's of a bird. The complementary color palette and spirited, humanistic bird are in perfect harmony. When I first saw the painting, I felt as if the bird was singing and dancing for me which gave me such joy. I love many of Miro's works, but this is one of my all-time favorites because of its perfection and strong sense of presence.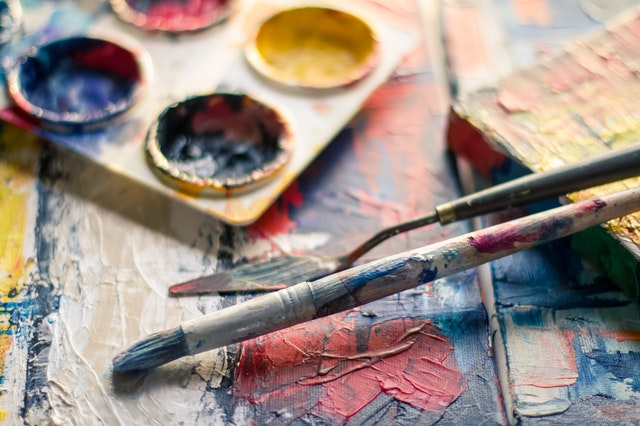 The Realism Debate
Although realistic art is, as its name suggests, based on real life, it can be interpreted in many different ways. For many creators, their art may represent a true image of themselves or their self-expression, but not necessarily to their audience. Therefore, I believe that creating an art piece using realism does not guarantee its interpretation. I think both Ad Reinhardt and Andy Warhol had their reasons to conform to their own trajectories when creating art. If each person has a unique DNA, then every artist should have their own artistic thumbprint as well.
My Artistic Legacy
As an artist, I would like my legacy to be a contribution to a culture in which art creators do not need to have day jobs to support themselves. Instead, they'd have enough time and means to make the art they crave. Art creation is a lengthy process that thrives when undisrupted, and a day job tends to inhibit this creativity. What matters most to me in life is art. It's the only thing that can transcend from this world to the next. It never dies or leaves humanity, unlike all other physical entities. It is the only tangible thing that speaks to generation after generation.
I consider myself an altruist. I'm always striving to help with causes that I strongly believe in. I am fortunate enough to be able to dedicate my love and half of my life to the world of art. My ultimate goal is to see many others join me on this journey, to be creative, cultivating, and happy.